Exemplifying the oft heard phrase "Auntie Knows Best!" Texas-based Indian-American serial entrepreneur Radha Patel has launched 'The Auntie Network,' a tech-driven, dating service intended for South Asian singles and families alike.
Think of the new online matchmaking portal as a dating app for Desi parents in North America, according to a press release.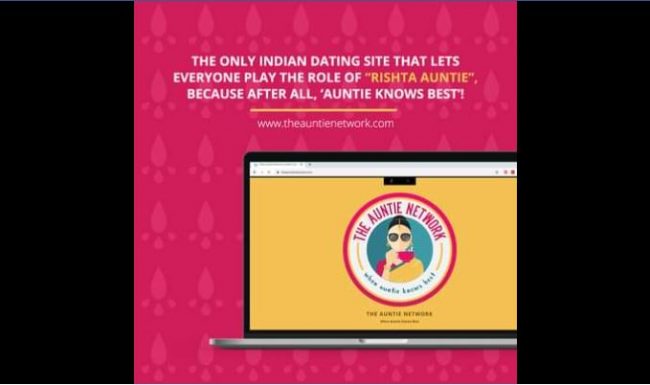 Indian-American entrepreneur Radha Patel launches tech-driven dating service for South Asian families
Here well-wishing friends and family members facilitate the dating and, ultimately, marriage process for the singles in their lives by vetting prospects and making introductions that could, potentially, lead to a lifetime of companionship.
Read: Desi matchmaking 3.0: From dating profile advice to date night set up (October 27, 2021)
"For decades, the Sima Aunties (Indian Matchmaking on Netflix) of the world have leveraged their networks to introduce single men and women to prospective life partners," said Patel, founder and CEO of The Auntie Network and happily-married mother of two.
"Now, imagine if we could all harness the power of our inner Sima Aunties and had access to a network of singles all over North America, and eventually from the diaspora around the world," she said.
"Just like grooming a child into an adult takes a village, finding that adult his/her plus one for life also takes a village," Patel said. "Our platform aims to provide a safe, secure, sophisticated village for Indian singles who don't cringe at the thought of a digitally-arranged marriage." 
Here is how the app works:
Step 1: Create an account at www.theauntienetwork.com 
Start by making your own "parent" account. This is how you will talk to the parents of prospective matches and share profiles with your kids.
Step 2: Search the network
Find eligible matches by location, community, and many other search options. Save and favorite profiles or share potential matches with your children.
Step 3: Meet other aunties & uncles
Get to know parents of eligible singles and determine together if your children are a good match. Involve your kids as little or as much as they want in the search process.
Step 4: Introduce your kids
Recommend hand picked matches for your kids. They can talk to one another & decide if this is their life partner. Help make your family complete because after all… Auntie knows best!
Read: Auntie Knows Best: Revolutionary Indian Matchmaking (July 14, 2022)
The Auntie Network is currently live and family members can sign up for a free one month trial at www.theauntienetwork.com
Membership varies from $0 to $30 a month, depending on the level of services selected.