The Auntie Network, launched late last month, lets well-wisher friends and family members facilitate dating and, ultimately, marriage.
written by: BHARGAVI KULKARNI
Mention the word dating app, and one imagines the countless left and right swipes in the hope of meeting the right partner. Not to mention the frustrations and the toll it takes. Wish there was a better way to meet people, through the community or family members? Radha Patel has a solution.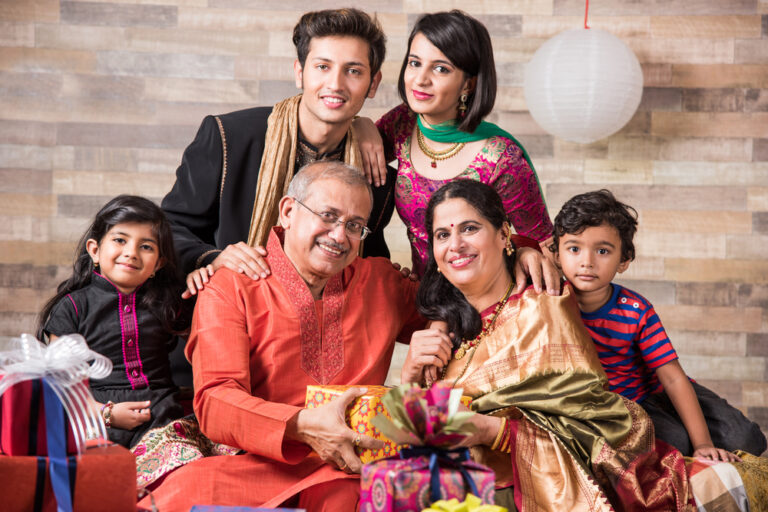 The Texas-based serial entrepreneur has recently launched The Auntie Network, an online matchmaking portal in North America, where well-wishing friends and family members facilitate dating and, ultimately, marriage. "Think of it as a dating app for Desi parents," Patel told American Kahani. She describes it as "a collaborative, matrimonial app designed for families to work with their single children in finding matrimonial prospects."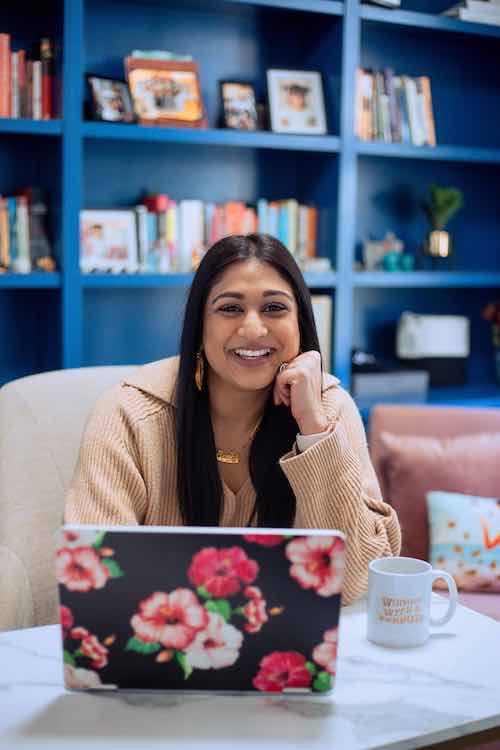 Texas-based serial entrepreneur Radha Patel.
children and make introductions that could potentially lead to a lifetime of companionship, Patel explains. "Just like grooming a child into an adult takes a village, finding that adult his/her plus one for life also takes a village. Our platform aims to provide a safe, secure, sophisticated village for Indian singles who don't cringe at the thought of a digitally-arranged marriage."
Patel, who was born and raised in America, has been in the matchmaking business since 2018. When she started, she didn't want to involve the family. But at the same time, she was aware that "family is integral to the South Asian experience, and there's no way that we can make these important decisions, let alone for our future without them." She would also get inquiries from parents all the time and realized that there was a gap. It was clear that the parents wanted to help their children in finding the right partner, but there were no modern resources for them to do it. "And that's where the idea came from. I wanted to give the parents a way to be involved."
So where does The Auntie Network fit in on the love v. arranged marriage spectrum? Patel says the app brings into the discussion the concept of "introduced marriage," something she experienced as well. A lot of what she has incorporated into The Auntie Network comes from her personal experiences. When she was single and was searching for her prince charming, she had told her mom that in case she happened to know somebody, to send that person to her. So her mom would send her a bio-data but it wasn't ever formalized. "I called the guy, maybe I didn't," she says. "There was no follow-through." 
So through the new app, Patel, who's in her 40s, and is a mother of two, has formalized family involvement. The parents have to create an account on behalf of their child. They can directly get involved on the network and chat and connect with other parents even without even getting the kids. "So if there's a connection between the family, then they can get the kids in the picture."
The parents have to be North America-based and have a registered U.S. phone number. All profiles are also verified by Patel and her staff, who can also flag any inappropriate behavior. 
Before getting into the matrimony industry, Patel dabbled in the hospitality industry. "I come from a Patel-motel family," she says. She then went into the corporate environment. She met her husband in 2009, and as he was based out of Chicago, she moved there. The couple has two children, 11-year-old Rohan, and 7-year-old Vaishali. In 2020, the family moved to Dallas. 
What differentiates The Auntie Network from the regular app is its feeling of community. The regular dating apps are "all about looks, Patel says. "People were making decisions on profiles within three seconds, and that's not enough time. Nobody's reading anything. It's strictly based on looks." These apps are also a number game. "If I don't find somebody that meets my requirements, I'll just check tomorrow, and there'll be five new profiles for me to look at," she says. There's another drawback. "By isolating ourselves in the digital world, we are losing the ability to interact." That's why Patel encourages her clients on the matchmaking site to forget the apps. "Yeah, stay on them. I get it. But you need to be out, you need to be involved in the community. You need to be networking. You need to do something, get out of your house."
The app's filtering capabilities include options like sub-caste and sub-religion, so if that's important to a family, they can search on those criteria. There are plans of adding in a horoscope matching feature in the future as well. 
Some of the general trends Patel notices in the marriage and matchmaking industry is that the younger generation that's coming in from India has a much better connection with back home, because when they came here, "they had the internet, their flights were easy," she observes. "So I see, like, a generational divide of people being more open to meeting people who come here for school or work or have lived in America for ten years or so." These people are connected with India, Patel says, and at the same time "they have seen how it's a modern country and how things have evolved." So she feels like "the old school disparity of wanting to marry only an American-born Indian is going away with the new generation because a lot of those stereotypes are being eroded now, which is a good thing."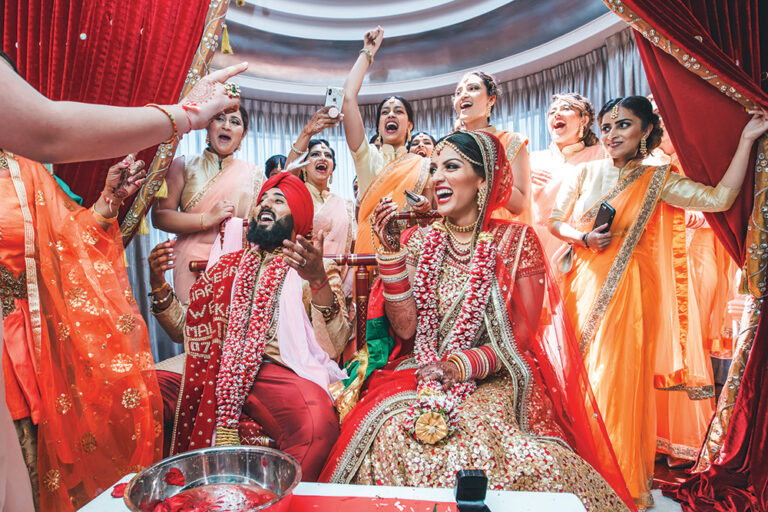 Patel is aware that the auntie factor elicits comparisons to Seema Taparia (Seema aunty) from Netflix's "Indian Matchmaking" which is gearing up for its second season. "Seema aunty comes from a different world and culture in India," she says. "In India, all of her questions, all of her tactics, everything is considered quote-unquote, normal, or the way matchmaking works. When you pick her up and drop her in America, and throw her in a whole different cultural environment, that's where the antagonistic stuff comes out," she says. 
However, for Patel, where The Auntie Network resonates on that show is that a majority of the people featured on the show, not just in India, but in America as well, had their parents with them through the process of finding a match. "So you can see that even singles in America value their parents' opinion, and respect it. So, they are already bringing the parents in, and this [the app] is a formalized way of giving access."
Here is how the app works:
Step 1: Create an Account at www.theauntienetwork.com 
Start by making your own "parent" account. This is how you will talk to the parents of prospective matches and share profiles with your kids.
Step 2: Search the network
Find eligible matches by location, community, and many other search options. Save and favorite profiles or share potential matches with your children.
Step 3: Meet other aunties and uncles
Get to know the parents of eligible singles and determine together if your children are a good match. Involve your kids as little or as much as they want in the search process.
Step 4: Introduce your kids
Recommend hand-picked matches for your kids. They can talk to one another and decide if this is their life partner. Help make your family complete because after all… Auntie knows best!