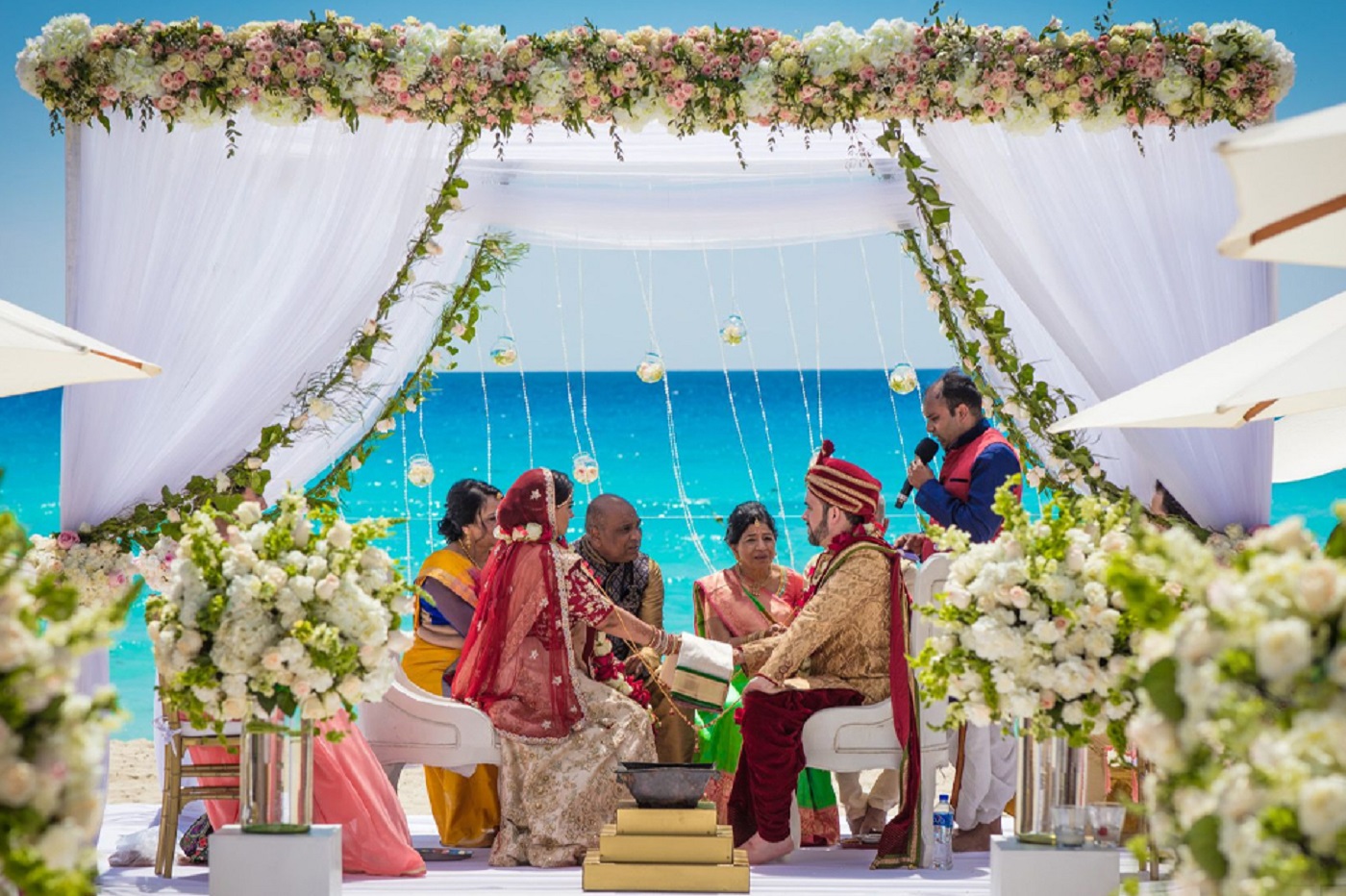 A destination wedding is a dream to many, especially when you've found the perfect match. For most parents, finding the right partner for their child seems to be the most challenging task, but planning a wedding, more so a destination wedding can come with its own set of challenges. As a leading matchmaking service, The Auntie Network has its own take on destination weddings, and how to throw the perfect destination wedding.
Destination weddings have their pros and cons; while the idea of walking down the aisle in an intimate gathering with loved ones can seem dreamy and romantic, the logistics of it all can be quite a lot to handle single-handedly. This is where The Auntie Networks' guide to destination weddings can help.
Hiring a wedding planner is the most important step in planning your destination wedding. Most matchmaking services can refer you to a good wedding planner that can help you find venues and catering, coordinate with vendors, and make sure everything is perfect on your big day.
Whether you are planning a destination wedding within the proximity of your city or choosing a dream destination overseas, a destination wedding planner knows the best venues and vendors to make your wedding a grand success. Working with a wedding planner also means lesser hassles so that you can focus on your big day and make all the memories you possibly can.
Weddings are a once-in-a-lifetime celebration. It is not always necessary to spend a fortune on these, but ideally, spending a fair amount of money on critical costs can ensure that your wedding is one to remember. At The Auntie Network, we always suggest, you first determine your budget. Asking friends and family can give you a rough idea of how much a wedding will cost. One can also use various tools and apps to calculate the estimated cost of wedding essentials.
Some of the expenses to calculate in addition to the venue, catering and other critical expenses are
Accommodation costs (hotel/Airbnb)
Travel and transfers
Food & drink costs
Miscellaneous
Consider What Kind Of Wedding You Want
It is always a good idea to make a mood board for your ideal wedding. When you have a clear picture of all the things you need at the wedding, it becomes easier to plan and execute the details. 
Your asks may be as simple as having a particular color for floral arrangements, a live bar set up or something as specific as the DJ you need at the wedding to menu specifications. Your wedding day is special, the details need to be too!
Research the rules and regulations in different countries
Research the rules and regulations in different countries
Check if you are allowed to marry in the country
Check if you need a visa or other documentation
Most countries have specific rules and regulations that need to be followed to the T. When planning your destination wedding, make sure you consider these aspects.
Make Sure Everyone Can Be There
Your wedding is undoubtedly the most important day of your life, but it is also a big day for your friends and family. Make sure that the destination you choose is easily accessible to all your guests, and that your guests can afford to travel and have time off work. It's also important to know what sort of visa requirements each country has for your wedding. The last thing you want is for someone who wants to come but doesn't have a passport or visa requirements. 
The best way around this is by making sure everyone has everything they need beforehand—including passports and visas in case something changes between now and when they need them. You should also be able to get them all together at the airport before leaving on their trip so there aren't any last-minute delays or problems when they arrive at their destination wedding ceremony site.
Be Mindful Of The Finer Details
A wedding is the union of two people, bodies and souls. It is important to remember the finer details of the wedding and arrange for them. For example. most Indian marriages are officiated by Hindu priests called Pandits. If you indeed have considered going the traditional route, you must consider having a Pandit.
Give yourself enough time to plan ahead
The last thing you want is to find out that your venue isn't available on the day of your wedding – a week before the wedding. Give yourself enough time to plan ahead and get enough help to stay ahead of time. When planning a wedding, ensure that you have all the details planned in advance, to make execution easier.
When in doubt, keep The Auntie Networks' Golden rules in mind
Plan ahead – Planning ahead of time will always be the best strategy when it comes to your dream destination wedding. Use the help of your wedding planner, friends and family. It is your big day after all! There is a saying that goes – plan your work & work your plan – this applies beautifully to planning your dream wedding.
Be flexible – If things don't go according to plan then it's okay – just adjust accordingly! Whatever happens – remember that nothing is set in stone so always keep an open mind when things change around us.
Like The Auntie Network implies, weddings are magic. Destination weddings are a beautiful thing, but they can also be stressful. If you follow these steps, however, you'll be able to relax and enjoy the wedding of your dreams!